The Endo Fertility Solution
Finally, an effective and natural way to feel great and conceive with endo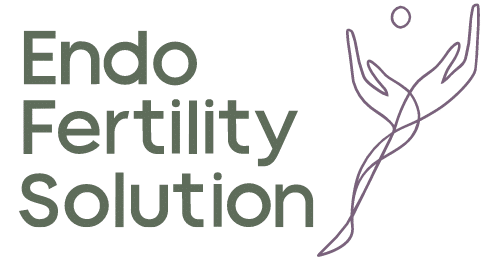 Calling all endo sufferers...
Ready to break free from the constraints of endometriosis, reclaim your life, and welcome
the baby you dream of?
This is for you….
Hello you.  Welcome.  
I know you, and your struggle with the hellish periods, debilitating pain, raging inflammation and a body that feels like it's fighting against you.
I see you becoming a fraction of yourself, weary and withdrawn with the endless exhaustion and ferocious brain fog of endometriosis.
And I feel your fertility fears and pregnancy struggles – the trying, the failing, the looming IVF and terrifying interventions.
But guess what? It doesn't have to be like this.  Let me show you another way….
Welcome to The Endo Fertility Solution, a bespoke 1:2:1 therapeutic treatment package, designed to reclaim your life, your vitality and your fertility from the pain and limitations of endometriosis.
It provides a unique combination of unrivalled endo and fertility expertise, Traditional Chinese Medicine, Functional Medicine and holistic health protocols, tailored perfectly to your needs.  
With personalised consultations and bespoke herbs and supplements, it will minimise your pain, optimise your fertility, balance your hormones, improve your periods, switch off the brain fog, and bring back your vitality.
Finally, a natural and effective solution to endo fertility issues.
The Endo Fertility Solution is a powerful combination of professional consultations, treatment interventions, tailored support and natural health protocols to enable you to:
Supercharge your health:

Low pain, low impact periods, Tigger-like energy, great sleep, sharp mind, glowing skin, powerhouse digestion, and blooming fertility.

Wave goodbye to the agony and stress:

of headaches, bl

oating, rectal, blad

der and pelvic pain, inflammation and adhesions, lack of focus and concentration, and heavy, excruciating periods.
Step off the inflammation and hormone roller coaster: we'll calm the inflammation, balance your hormones and release the pain, exhaustion and frustration of not knowing how you'll feel each day.
Swap fatigue and fog for sparkle and shine: we'll bring you back to you, your friends, your passions, your ambitions – and that family life you dream of.

Conceive and create:

we'll help you to conceive and nourish a healthy pregnancy, and welcome that baby of your dreams. This often happens naturally but if endo damage means IVF is needed, we'll optimise your chances of success.

Step back into the real you:

powerful, fun, passionate, with no half measures.  Back to saying yes, seizing opportunities, and turning the volume back up to 11.  With a body now on your side, primed for pregnancy and parenthood.
Now, you can access my endo fertility treatment and expertise throughout the UK. I'm so proud of this package and the results its delivering, and I'm ready to shout it from the rooftops!
The Endo Fertility Solution is a unique 1:2:1 therapeutic treatment package to enable you to reclaim your fertility, your health and your vitality – your life – back from endo.  This isn't like anything else like out there right now.
Bespoke
This isn't just some off-the-shelf package or self-guided advice programme where one size fits all.  You're working under the care and consultation of an endo and fertility expert with a treatment plan tailored just for you.  We dig deep to deal with the root causes of your specific health and fertility issues.   Not the diagnosis you've been given. Not the stage of life you're at.  You. Just you.
Therapeutic
The Endo Fertility Solution isn't just advice or coaching (though there's heaps of that).  It's effective, proven treatment delivered via Traditional Chinese Medicine (TCM) diagnosis and herbs, Functional Medicine supplements and testing, and targeted natural health protocols.  This unique integration of TCM with cutting edge Functional Medicine brings you the best of both worlds and will significantly improve your endo symptoms and optimise your fertility.
Endometriosis Expertise
If I do say myself, I'm an expert in endometriosis, fertility and women's health. I'm known for transforming people's health and enabling them to have the baby they long for (I was called "The Miracle Worker the other day!).  
Achievable
Throughout, I'll be alongside you as your practitioner, your healer, your advocate, and your mentor.  Walking alongside you every step of the way.  No overwhelm, overload and bombardment here –  just logical, achievable steps back to health and the life you're pining for.
Nationwide
And don't forget, the Endo Fertility Solution is available throughout the UK.  Herbs, testing and supplementation are delivered to your door and the in-depth, one to one consultations are done via Zoom.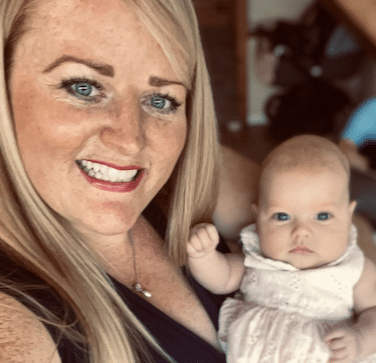 Sarah, treated for endo fertility
I have suffered with endometriosis for years…with a history of infertility and miscarriage. 
I started with Louise and started seeing a difference in my cycles and pain, with the side effects becoming easier to manage. Louise knows so much and totally understands how you feel.  
Fast forward to January – the double lines on the pregnancy test. I was gobsmacked! I was so happy but still couldn't get too excited as we weren't over the line just yet. I carried on working with Louise and her treatment adapted to suit the stages of pregnancy.  Louise was with us every step of the way, the highs the lows. She was amazing throughout. I highly recommend working with her.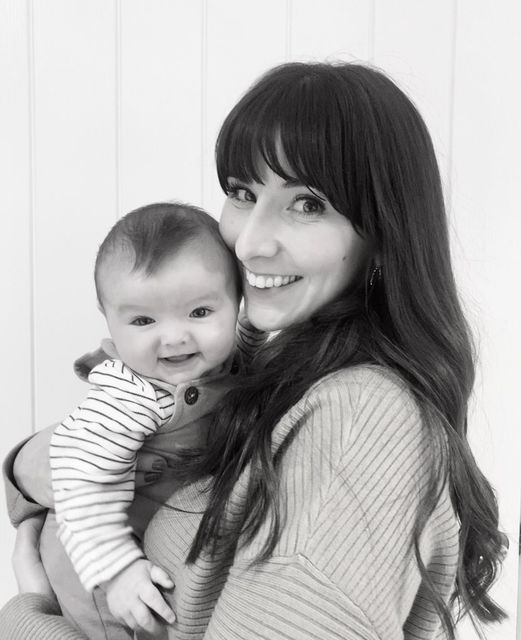 Marie, treated for endo and fertility
I struggled with debilitating pain in the run up to my period and during the bleed with my endometriosis.  I was trying to conceive but it wasn't happening and I was finding it really challenging because of the discomfort.  I'd even had excision surgery for my endo, but was so disappointed in the results. It barely helped my symptoms, and left me with some nerve damage.
I'm so glad I found Louise and Chinese Medicine. It's transformed my symptoms and massively improved my quality of life. And best of all, I conceived and I now have a beautiful baby girl. If you get a chance to work with Louise, grab it!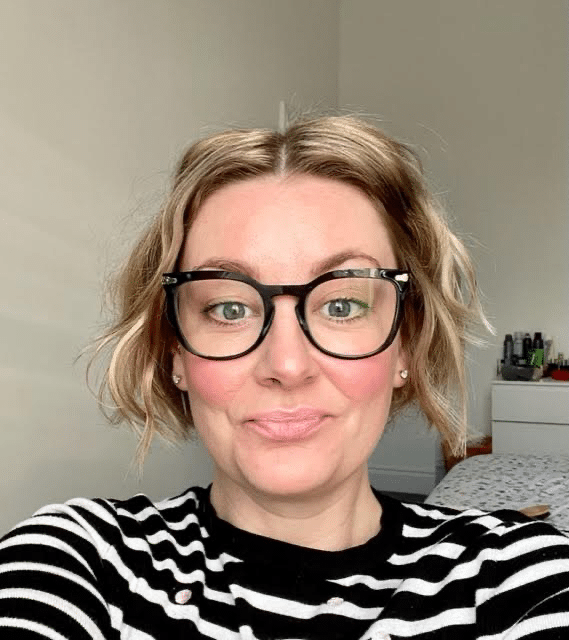 Fay, treated for endo
Having endometriosis feels like your body hates you. The debilitating pain, nausea and fatigue not only affects you physically, but the relentless and unpredictable nature of the disease can considerably impact your mental wellbeing too. 
When I first started seeing Louise, I had crippling periods that saw me bedridden for up to a week and was also symptomatic throughout the majority of my cycle. I would regularly suffer with severe cramping, brain fog, constipation, migraines, insomnia and night sweats. 
Working with Louise has been a joy – she's super understanding and extremely knowledgeable. My periods now, whilst still painful, are manageable and my other symptoms have reduced considerably (with most disappearing altogether).
I cannot speak highly enough of Louise, her approach with her patients and her passion and commitment to continually learning about women's health is second to none. I unequivocally recommend her to anyone unduly suffering – she will help you!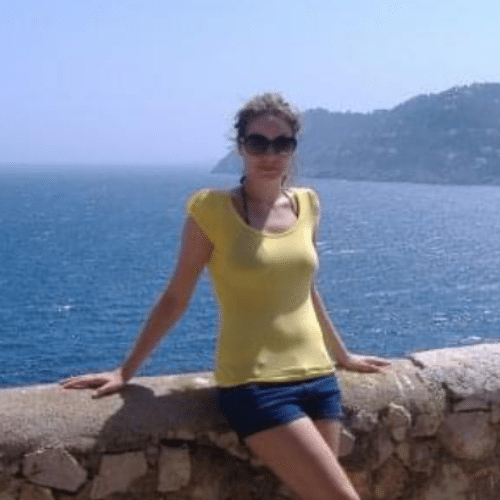 Alice, treated for endo
Since working with Louise I have seen a big improvement in my symptoms. Before, I would experience extreme fatigue during ovulation, and unbearable PMS symptoms such as acne, bloating, breast pain, food cravings and mood swings, which were very debilitating and meant I couldn't do many things I enjoyed. I hardly get these now.
The herbs have helped to to ease my heavy, painful periods and Louise has given me useful lifestyle tips.  I have such a better quality of life now thanks to Louise's treatment and advice.
So this is me…
I'm Louise, and I'm a Traditional Chinese Medicine practitioner, a Functional Medicine professional, an acupuncturist, a herbalist and a natural health guru.  I'm a bike-riding, mountain-climbing endo healer and baby maker.
I've spent over a decade studying, advocating, and treating women's health and fertility issues, diving deep into this specialty.  I'm passionate about empowering women to stop putting up and shutting up.  Fighting their corner so they don't settle and suffer.  Healing their health so they can seize a life without limitations.  And enabling them to have the family they long for, whatever hand they've been dealt.  
I thrive on meaningful connections, working in partnership with my clients, each of us fully committed to the process of regaining health and standing tall.  I love my clients to have a rebellious streak like me – carving a unique path to recovery.  And I sprinkle my work with fun and humour – it's the greatest healer.
I have a particular passion for liberating people from the suffering of endometriosis – a whole health-impacting condition for which western medicine has little to offer.   And enabling them to have the family they long for.  Endo and endo fertility responds wonderfully to my therapeutic approach.
And the way I work…</P
My Reset – Restore – Reclaim Method leads people from illness, chaos and struggle to balance, health and vitality.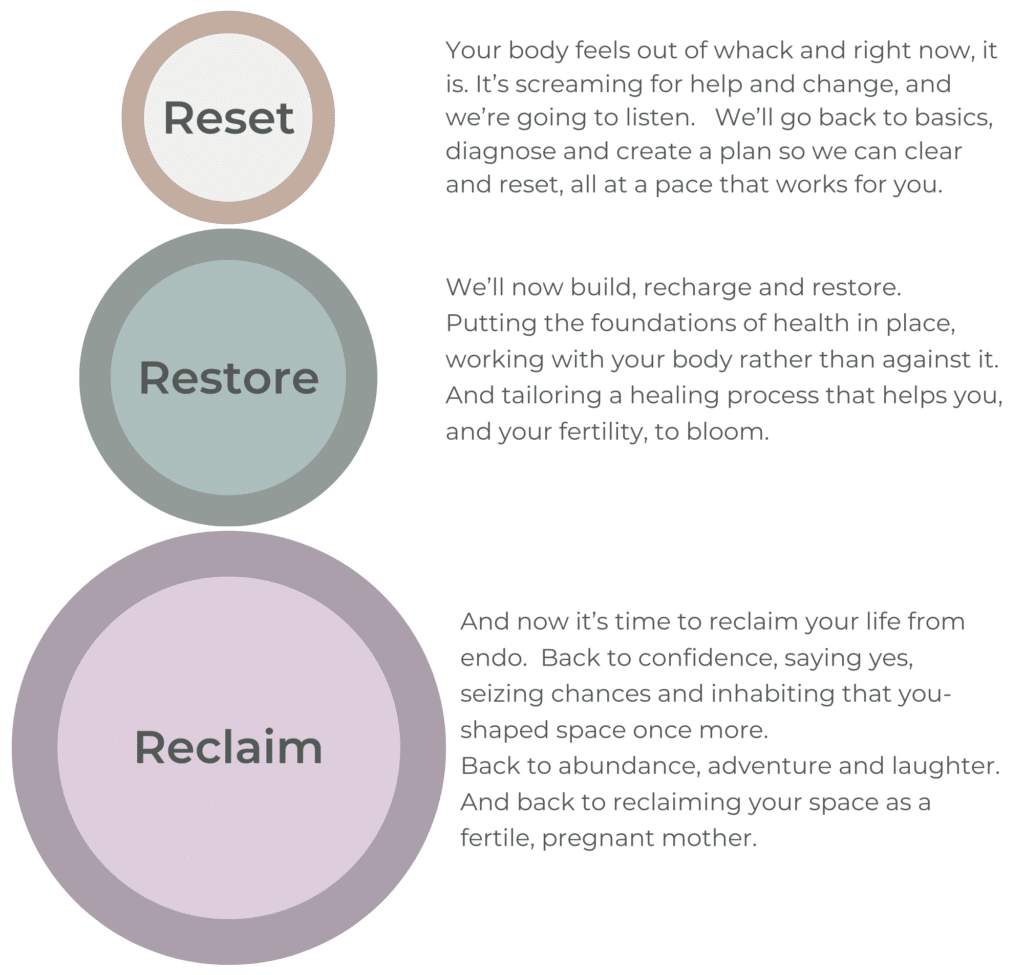 Don't just take my word for it! You can watch me chatting to some of my wonderful clients here...
The Endo Fertility Solution will…
Reduce, even eliminate your pain – period pain, bowel and bladder pain, and pelvic pain from lesions and adhesions
Bring back a low impact, low pain periods that don't dominate your life
Shift the headaches, the brain fog and the exhaustion that's making everything hard work
Clear and calm the stagnation, inflammation and toxicity (that's causing the heavy, clotty periods, pain, fatigue, brain fog, and ill health)
Heal your digestion, enhance your microbiome health (of both the gut and vagina) and get rid of endo belly bloating
Enable your detox pathways to eliminate oestrogen dominance and toxins which can aggravate endo
Move your immune system from injury mode to healing mode (a vital step for pregnancy)
Put you back in charge of your body so you don't have to keep saying no, playing it small, cancelling plans or putting on a brave face
Support your endo with holistic protocols giving you logical, achievable steps back to health
Get rid of the inflammation and hormone rollercoaster which means you don't know how you'll feel each day
Optimise your fertility – balancing hormones, improving egg quality, boosting ovulation and nourishing the uterine lining, all whilst keeping that inflammation at bay
Minimise bowel, bladder and vaginal discomfort
Support you, mentor you, advocate for you. No more putting up and shutting up or one-size-fits-all treatment from medical professionals
Unlock your energy levels so you get back living life – seizing opportunities, pursuing your ambitions and being ready to be a mum
Welcome the real you once more, with energy, abundance and vitality
Help you handle the process of trying for a baby, physically, mentally and emotionally, and get your body primed to conceive and nourish a pregnancy
Is The Endo Fertility Solution for you?
It's for you if you're:
Ready to reclaim your life and your fertility from the constraints of endo, and are fully committed to the process

Keen to work with a natural health endo fertility expert and follow proven therapeutic protocols

Terrified to consider coming off the hormone medication that keeps your endo at bay but desperate to have a baby

Struggling on that rollercoaster of trying and not succeeding to get pregnant, all heightened by raging endo symptoms

Open to the potential of Traditional Chinese and Functional Medicine, as well as holistic health interventions

Screaming with frustration at the overwhelm of "try this" tips which don't do a thing

Ready to defy those doctors that are telling you there's no other option than surgery and IVF (and they don't rate your odds)

Passionate and determined to give your body its very best chance of conceiving and nourishing a healthy pregnancy

Eager to get back to vitality, capability, energy and fun, and willing to put the effort in
It's not for you if you're:
You're looking for quick fixes or short-lived shifts. We commit to working together for 4 months, creating significant health gains that will last.

You are a "do it all for me" person.  I'll hold my space as the expert, creating a diagnosis and treatment plan which transforms as you do, providing Chinese herbal prescriptions and Functional Medicine supplement protocols that heal your body, and guiding you through targetted lifestyle interventions.  But this a partnership and your commitment and effort is key. 

You want an off-the-shelf solution, with set timescales.  My work is bespoke and tailored to the individual.  We work entirely in alignment with you and your needs. 

You're a Yes Person.  I'd love you to follow my advice, but I expect you to question and consider. I'll always make the case for what I'm suggesting. 
The Endo Fertility Solution
4 Month Treatment Package
THE RESET PHASE
Extensive pre consultation questionnaire with analysis
Online consultation, evaluation and diagnosis session
Personalised diagnosis report
Initial treatment plan
The Endo Reset Protocol – 4 week targeted elimination diet then 2 week reset protocol (supplements included)
ScreenMe vaginal microbiome test with analysis (test price included)
THE RESTORE PHASE
Fortnightly online consultations for review, support, education & integration
Endo solving and fertility boosting Chinese herbal medicine prescriptions delivered to your door
Further Functional Medicine testing suggestions (if appropriate, costs not included)
Additional supplement plan (if appropriate, costs not included)
Lifestyle, fertility and natural health protocol resources
THE RECLAIM PHASE
Ongoing treatment plan reviews, tweaked and tailored as your health and fertility transforms
Twice monthly review consultations with advocacy and support to enable you to understand your condition, reclaim your body and empower you to take charge of your fertility journey
Unlimited email support (with 48 hour response times)
Cycle tracking resources with support and analysis
Herbal and supplement treatment moves to early pregnancy support with successful conception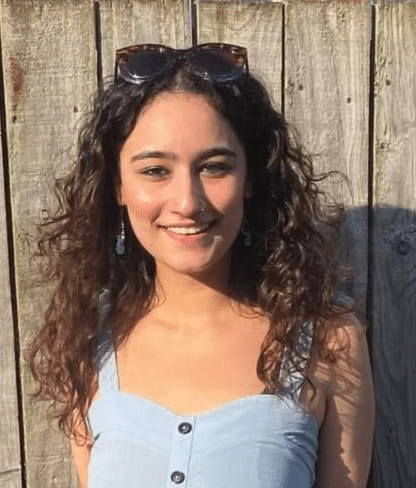 Sophia, treated for endo fertility
Before starting working with Louise, I used to suffer nearly every day with constant pains and headaches.  After taking Louise's advice and following her treatment, these symptoms stopped occuring almost daily and were reduced to a couple of days during the premenstrual stage.  The headaches became nearly non existent, I only suffered with cramps during the first 2 days of my cycle and my cycle itself became more manageable.  My digestive systems also improved. 
Working with Louise has made a massive difference to my life.  I am also currently 14 weeks pregnant!  I would strongly recommend anyone with endometriosis to contact Louise.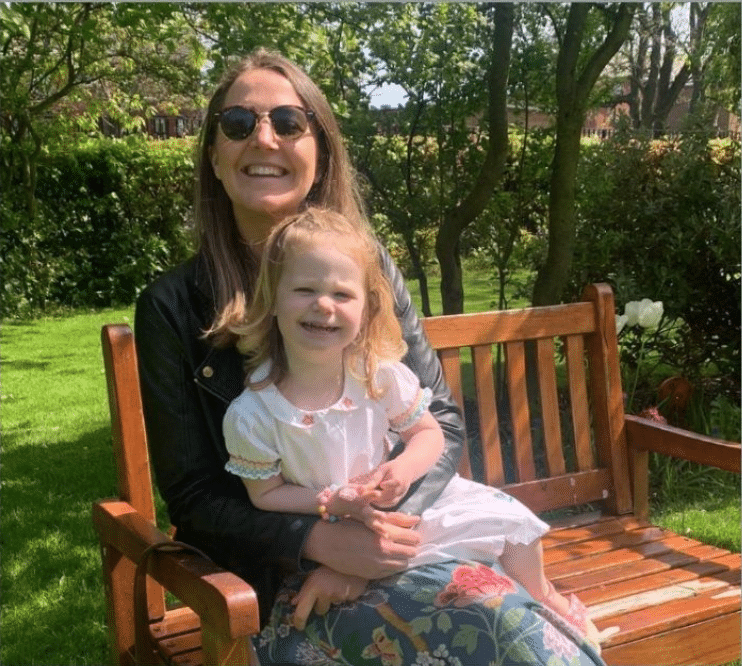 Lizzie, treated for endo and secondary infertility
I'd been given a diagnosis of secondary infertility which was incredibly frustrating, and I felt totally unsupported by the NHS. I believe the progression of my endometriosis was a crucial factor in my problems conceiving; indeed I was pretty much written off by the first fertility consultant I spoke to.
But I couldn't give up and so I found Louise. I immediately felt so understood and supported – she gave me hope. And working together, I could feel my health and fertility changing. My periods improved dramatically.
I found another consultant who was willing to give IVF a go, and Louise helped me to prepare. I know her treatment played a vital role in me producing healthy embryos, having a successful implantation and sailing through to the 12 week pregnancy scan. I couldn't be happier.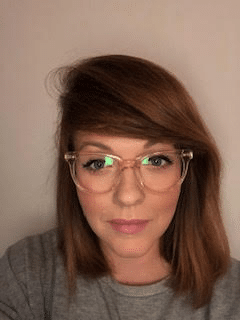 Lynsey, treated for endometriosis
Endometriosis has had a huge impact on my life, pain, confidence, fertility and my experiences. Before working with Louise, my periods were debilitating and extremely painful. The pain so bad I would want to be sick. Every month I would suffer from excruciating migraines and get cold sores. 
Since working with Louise, my life has improved so much and my periods are so much more manageable. While they are still not perfect, I certainly don't dread them and they don't have the huge impact on my life like they once did. My sleep and energy have dramatically improved too. I can actually function in the week before and during my period.
The level of treatment from Louise is so comprehensive it has empowered me to understand my cycle and my condition. Louise has completely changed my life.
I now manage my endometriosis – it doesn't manage me.
Ready to reclaim your life and your fertility from endometriosis?
Guess what? I'm going to say yes!  But here's why…
This package is worth more than £4,500 on the basics alone.  And the value you get from reclaiming your life and fertility from endo is priceless.
How much longer can you keep putting your life on hold as endo runs the show?
What resilience do you have left to the endo pain, fatigue and fog?
How much more can you put up with the physical and emotional pain of not conceiving the baby you long for?
And what is the cost of time ticking by as you suffer in silence?
Pre consultation questionnaire analysis & TCM & FM consultation session –

£250

Personalised diagnosis report with initial TCM and FM treatment plan

  – £100

The Endo Reset Protocol including supplements

– £600

ScreenMe Vaginal Microbiome test –

£230 

7 x fortnightly online review consultations –

£1,400

Chinese herbal medicine prescriptions delivered to your door –

£480

Lifestyle, fertility and natural health protocol resources

– £600

Unlimited email support (with 48 hour response times)

– £600

Cycle tracking resources (with analysis and support)

– £300

Endo fertility expertise, advocacy, treatment, guidance and support, created just for you

– priceless

Reclaiming your life from endo

– priceless
Optimising your fertility and conceiving the baby you long for – priceless
Places are limited!
I work closely in partnership with my clients and also have a very busy  acupuncture, Chinese herbal and functional medicine clinic in Newcastle upon Tyne.    Because of this, I manage the number of people I work with very carefully.  This ensures that I deliver the level of service and support I pride myself on, and my clients get the results they desire.
Places are limited for The Endo Fertility Solution  to 5 new people each quarter so grab your place now!
The Endo Fertility Explorer
£199 (2 Hour Consultation)
How do you like the sound of a 2 hour deep dive into your specific endometriosis and fertility situation?  Uninterrupted time with an endo fertility expert with their eyes just on you – and your unique case.  An opportunity for you to ask all those questions you've never dared ask (or when you have, you've been dismissed). A chance to come away with new insight and some simple steps to move towards wellness, vitality and a healthy pregnancy.  And where you'll take away a new understanding and hope for just what's possible.
What's Involved..
Louise will send you a pre-consultation questionnaire, looking at all aspects of your health and wellbeing which she'll analyse before your time together.
In your 2 hour Zoom consultation, she'll then dig further into any areas of interest so she can get a thorough understanding of exactly what's happening with you and your body.
And she'll find out just what you're aiming for with your fertility and wellbeing, and what's currently getting in your way.
You can ask any questions and, perhaps as importantly, share you story of all you've been through.  Endometriosis and endo fertility issues are tough and being heard – truly heard – can be healing in its own right.
But of course, that's not all.  Louise will provide you with practical, achievable steps to help your endo and your fertility which you can start implementing immediately, along with advice and advocacy to help navigate this complex condition (and the medical inventions that often accompany it).
And a plan of action – if you choose to then move into the Endo Fertility Solution – of all she'd be doing to get you to where you long to be.
The Endo Fertility Explorer is packed with value in its own right.  "You've given me hope" is the most common thing I hear afterwards.  It's a fantastic stepping stone to the Endo Fertility Solution if you want more reassurance, and if you book into the full treatment package within 3 months of this session, I'll refund the price of the Endo Fertility Explorer.
If you're interested in the Endo Fertility Explorer, please drop me an email at louise@louisecollyeracupuncture.co.uk or via Get in Touch.
The Endo Fertility Solution
What are in the Chinese herbs and how do I take them?
The herbs only consist of plants, twigs, barks, flowers, bulbs, grasses and bark. They are guaranteed to be free of pesticides, sulphides, xeno-oestrogens and steroids.  Chinese herbs often come in the form of a powder which is taken as a drink. 
I am fully compliant with UK government regulations and all my herbs can be traced directly to source through the supplier I use, recommended by the Register of Chinese Herbal Medicine (RCHM). 
How much will additional testing and supplements cost?
Sadly, I can't give you a simple answer to this question as it depends on each person's unique health situation.  What I can say is that all Chinese herbal medicine is included in The Endo Fertility Solution.   It also includes the Invivo Vaginal EcologiX Microbiome test with analysis – a vital functional medicine test for anyone struggling with fertility and endo.  And it includes the supplements for the 6 week Endo Reset Protocol.
The vaginal microbiome test may suggest that further supplements could resolve issues highlighted.  And other symptoms may lead me to suggest other targetted testing – which in turn may need additional supplements and support to resolve.
However, please note that I pride myself on taking a route of minimal intervention so only suggest testing and supplementation if I'm convinced it will significantly improve your outcome results and timescales.   And obviously is all done only with your agreement.
What happens if I get pregnant during the Endo Fertility Solution?
We celebrate!  And then we change tack and support your body to nourish this early pregnancy.
Can you guarantee I'll get pregnant?
No, I can't – no one can.  But I'm going to use every tool that I've got, and, as a team, you and I will give this our all. I work with endo fertility day in, day out and I know the transformation that these interventions can make – soothing the inflammation, halting the endo damage, easing its symptoms, and optimising fertility.
Many of my endo clients have had successful pregnancies (when they didn't believe it could happen for them), and reclaimed their lives from its restrictions.  Some have needed to pursue assisted conception due the endo damage, but again fine tuning people's bodies for success here is my speciality (for endo and non-endo sufferers). I have countless people singing my praises about helping them to beat the IVF odds.
Whatever the outcome, you'll know that together, we've given it everything and truly honoured your desire for a baby.
What if I want to continue working with you after our 4 months together?
Then, of course, we can.  I have many ongoing options for working together which we can discuss.
What if I'm on holiday or busy with work when a consultation is due?
The Endo Fertility Solution is based on 2 consultations per month, ideally at fortnightly intervals.  This is to check in with your health, and tailor your treatment protocols and prescriptions.  It's also where you can gain support, where we can share knowledge and you can ask any questions.  
I can be reasonably flexible with session dates, however they are not transferable so if the 2 sessions do not happen within the calendar month, the session is lost.  Don't forget we do the work via Zoom so you can dial in wherever you are.  
How do the sessions take place? What days/times are they available?
We do the sessions via Zoom.  They are available on Wednesday mornings and Friday mornings.
Can I cancel?
Once you have signed up to this Endo Fertility Solution, you have a 14 day cooling off period where you can cancel and receive a full refund.  Your initial consultation will not happen in this period, although you will be sent the pre-consultation questionnaire to be working on, in preparation for our work together. 
I'm confident that you'll love the Endo Fertility Solution and so, to give you peace of mind, I do offer a 70% refund if you cancel within the 30 days of your initial booking.  This covers the cost of my initial intensive work on your case, with the analysis, initial diagnosis and herbal prescriptions.
Beyond this initial 30 day period, no refunds are given.  If for any reason, you need to pause the sessions, they will be held for you until you are ready to return.
What access do I have to support from you, outside of our consultations?
The sessions are designed to give you plenty of opportunity to ask any questions you may have, to integrate the holistic health protocols so you know where to target your own efforts, and to offload and and be supported on your journey, as well as checking in with your progress and tailoring your prescriptions as your health transforms.  
If there's anything you think we haven't covered, you can drop me a line by email between sessions and I will respond within 48 hours (working hours). 
How much work will I have to put into this?
Well, you need to make time for our 2 x 1 hour sessions each month.  And then you'll need to follow the instructions for taking your Chinese herbal medicine and any supplements.  
The first 6 weeks of the programme involve an elimination and reset diet which takes some preparation in terms of shopping, meal planning and food prep.  
And ideally, you'll be taking the lifestyle changes I recommend onboard and putting them into practice.  
Ideally, I'd say you want to be thinking of giving this 1-2 hours per week on top of our time together.  I'll always be mindful of the demands on you in your life, plus where your health is and will work in alignment with this at all times.
What is endometriosis?
Endometriosis is a condition where cells similar to those that line the womb, are found elsewhere in the body – usually in the pelvic cavity.  These cells react to the menstrual cycle in the same way as those in the womb lining, where they build up, then break down and bleed.  This blood doesn't haven't a simple way to escape the body and these causes inflammation, pain and adhesions (scar tissue).
How do I know if I've got endometriosis?
Endometriosis is often underdiagnosed and many people put up with the symptoms, thinking that they're something they should endure.  It can also be difficult to diagnose endometriosis because the symptoms can vary, and many other conditions can cause similar symptoms.
If you're suffering from the symptoms of endo (see below), visit your GP and ask for investigations.  And don't take no for an answer.  Visit Endometriosis UK for advice about how to get a diagnosis.
What are the main symptoms of endometriosis
The main symptoms of endo are:
Pain in your lower abdomen or back (pelvic pain) – usually worse during your period

Severe menstrual cramps

Unusual or heavy bleeding during periods

Pain with urination or bowel movements, particularly during your period

Blood in your stool or urine

Nausea, diarrhoea, constipation, bloating and poor digestion

Pain during or after sex

Intense, long lasting fatigue

Leg pain – endo can affect nerves that connect to the groin, hips and legs which can cause a limp or difficulty walking far

Difficulty getting pregnant

Low mood and brain fog are also common symptoms
How is endometriosis diagnosed?
A GP will ask about your symptoms, and may ask to examine you.  They may refer you to a specialist called a gynaecologist for some further tests, such as an ultrasound scan or laparoscopy.  A laparoscopy is where a surgeon passes a thin tube through a small cut in your tummy so they can see any patches of endometriosis tissue.  This is the only way to be certain you have endometriosis.
Does endometriosis worsen with age?
Endo is typically a progressive condition and so, yes, can worsen over time.  It causes widespread inflammation which can impact the body and mind on many levels, and can create permanent damage to the body, particularly to the reproductive system.  It often resolves with the menopause but the pain from the physical damage be done by this stage can remain.   
I'm a huge advocate for people stopping putting up and shutting up.  To get a diagnosis and to get help – and personally I believe that Chinese herbal medicine and functional medicine is the ideal way to do this.
How did I get endometriosis?
The cause of endometriosis is unknown.  Several theories include:
an immune system issue – the body's natural defence against illness and infection

genetics (the condition tends to run in families, and affects people of certain ethnic groups more than others)

retrograde menstruation (when some of the womb lining flows up through the fallopian tubes and embeds itself on the organs of the pelvis, rather than leaving the body as a period)

endometrium cells spreading through the body in the bloodstream or lymphatic system
Right now, it is felt that none of these theories fully explain why endometriosis happens.  It's likely the condition is caused by several different factors.
Endometriosis & Fertility
Can you get pregnant naturally with endo?
Yes, you can but it's often not easy.  Endometriosis UK suggests that over 50% of people living with endo will experience issues with their fertility.  And the longer endo is left untreated and unmanaged, the more problems it can cause.
I've helped many people conceive naturally with endo, both with the Endo Fertility Solution and in my Chinese herbs, acupuncture and functional medicine clinic.
Sometimes, the physical damage caused by endo may be such that assisted conception (i.e. IVF) is needed, but the work we do together dramatically increases the chances of this being successful.
Does endo make you infertile? Does endo make it hard to get pregnant? Will I need IVF to get pregnant with endo?
Endo can make it more difficult to get pregnant naturally for many sufferers but it still can happen.  However, it does depend on the physical damage that has been done by it.  Endo can block the fallopian tubes, impact the ovaries, can change the hormonal environment around the eggs, impact egg quality and is thought to inhibit chances of implantation.  Reproductive organs can become stuck together with endometrial lesions.
For some, the physical damage of endo can impair fertility levels to such a degree that intervention is the only option for conception, i.e. if the fallopian tubes are blocked.  In these cases, the Endo Fertility Solution can create a huge improvement in the inflammation, the physical environment, the egg quality and womb lining and the immune response, making assisted conception far more likely to succeed.
Can endometriosis treatment increase fertility?
Standard medical treatment is limited for endo and there's a varied picture with regards to fertility.  And of course, the degree to which people suffer with endometriosis varies too.  The main treatment is often pain medication, and in complementary medicine, this is felt to be detrimental as it can decrease implantation success and further exacerbate digestive issues.
Hormone blockers obviously take away any chance of pregnancy so are not an option for those trying to conceive.
Surgery can help some people in terms of symptoms but the data is not great in terms of lasting impact (more than 40% of women are left in pain after excision surgery , increasing to 45% 12 months later – Endometriosis UK).  And in terms of fertility, that is also a mixed picture.  In some less serious cases of endo, and with younger patients, some data shows pregnancy rates improved with surgical removal of visible endometriosis, however other data disputes this.  In more serious cases of endo, pregnancy rates can be higher after scar tissue removal or removal or large endometrial cysts.  However, there is also a risk of damage with surgery and of impacting the vaginal microbiome, both of which would be detrimental to fertility rates.
How can I boost my fertility naturally with endometriosis?
There's so much information out there – some good, some not so good.  And sadly, a lot of it is "one size fits all" which really isn't the case with endo sufferers.  Why not check out my 5 Key Shifts Masterclass to learn more about what can be done to boost fertility for endo sufferers?
I'm waiting for IVF. Can the Endo Fertility Solution help me?
Yes – honestly, I can't stress this enough!  I've had so many clients fall pregnant whilst waiting for their treatment, which of course is a wonderful outcome.  But for some, that just isn't going to happen – when the damage from endo is too significant or if there's issues with others involved. 
However, what we can always do is get your body into the optimum place for the process, to maximise your chances of success.  We can get your body heading back to balance, so that it's working more harmoniously than it has for years.  And from there, it will respond better to the medication, produce higher quality eggs, develop a healthier womb lining and optimise your chances of a successful embryo transplanting.  Oh and it will help keep you calm and strong for what's a tough process.
Ready to reclaim your life and your fertility from endometriosis?